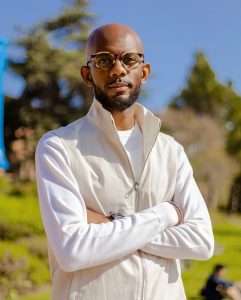 Eddie R. Cole, Ph.D., is Associate Professor of Education and History at the University of California, Los Angeles.
A scholar of leadership, race, and social movements through the prism of higher education, Professor Cole routinely addresses power and systems of power; education's impact on society; and higher education and organizational change. His research has been supported by the Radcliffe Institute for Advanced Study at Harvard University, Woodrow Wilson National Fellowship Foundation (now the Institute for Citizens & Scholars), Spencer Foundation and National Academy of Education, the University of Chicago, and Princeton University.
Cole's first book, The Campus Color Line: College Presidents and the Struggle for Black Freedom (Princeton University Press, 2020), is a history of how academic leaders shaped racial policies and practices during the mid-twentieth century. The book received five book prizes:
• 2022: Winner of the Outstanding Publication Award, American Educational Research Association, Division J.
• 2021: Winner of the Outstanding Book Award, History of Education Society
• 2021: Winner of the Frederic W. Ness Book Award, Association of American Colleges & Universities
• 2021: Winner of the Outstanding Book Award, Association for the Study of Higher Education
• 2021: Winner of the Critics' Choice Book Award, American Educational Studies Association
The Campus Color Line allows Professor Cole to use extensive, historical materials to address contemporary racial issues in higher education demonstrating the role of higher education in influencing all aspects of American life. He leverages his research to highlight thoughtful solutions to the complex and nuanced challenges that have plagued society for generations. His public impact beyond the academy has been demonstrated in his numerous essays and op-eds in The Guardian, Washington Post, Los Angeles Times, and Chronicle of Higher Education, and his appearances as an expert commentator for CNN, BBC World News, MSNBC, and C-Span Book TV.
In addition to The Campus Color Line, Professor Cole has published in the Journal of African American History, Peabody Journal of Education, and Journal of Diversity in Higher Education, and has an in-press history of a Black fraternity and civil rights (University of North Carolina Press).
Professor Cole has also received the following professional recognitions:
• 2023: Education Week, (annually since 2021) as one of the most influential education scholars.
• 2018: Early Career Award, Association for the Study of Higher Education
• 2018: Dean's Distinguished Visiting Fellow, Harvard Graduate School of Education
• 2017: Mellon Emerging Faculty Leader, Woodrow Wilson National Fellowship Foundation
• 2015: Postdoctoral Fellowship, National Academy of Education/Spencer Foundation
Professor Cole earned a Ph.D. at Indiana University, Bloomington, and a B.S. at Tennessee State University.