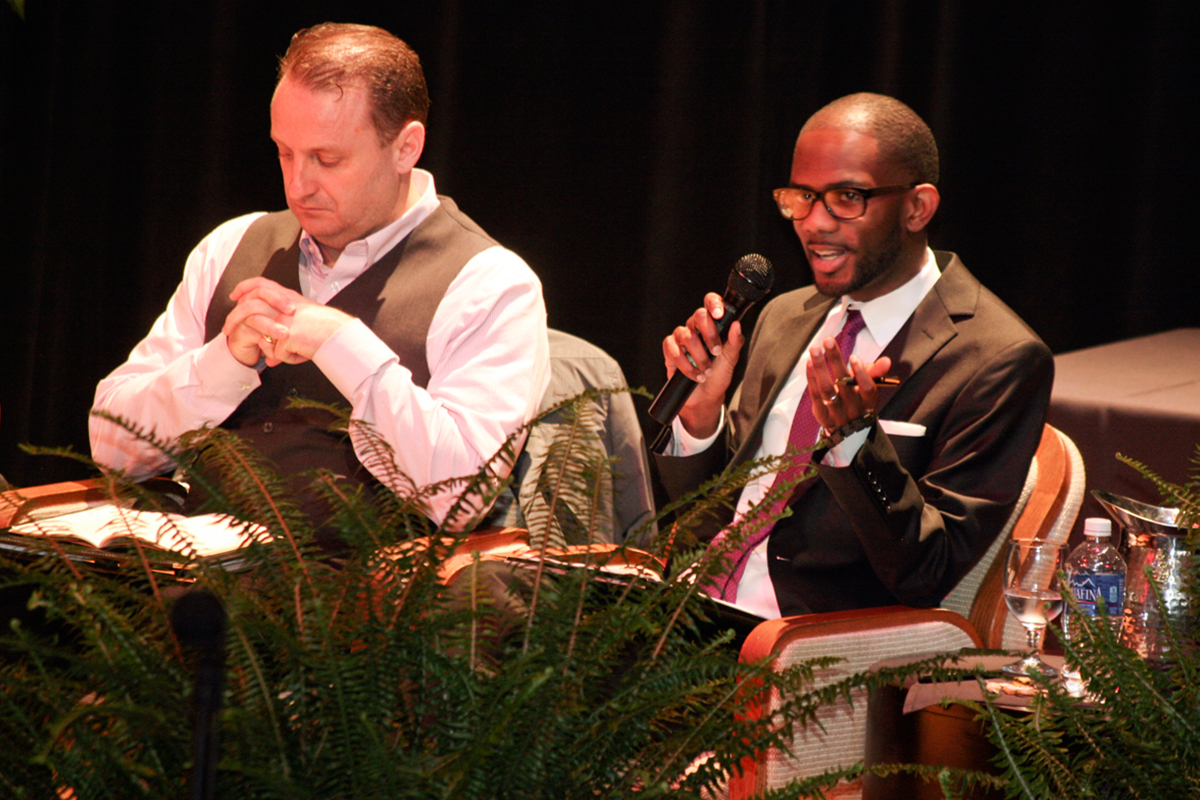 30 Mar

Race, Law, and Current Events: A Panel Discussion

I participated in William & Mary's Black Law Student Association's annual symposium on race and law. This year's theme: "Where Do We Go From Here: Community or Chaos? A Conversation on Race, Law, and Current Events" brought together a national group of scholars and legal experts.

I was included among a distinguished set of panelists, which included Adrien K. Wing of the University of Iowa College of Law, Gregory Carr of Howard University, André Douglas Pond Cummings of Indiana Tech Law School, Monique L. Dixon of the NAACP Legal Defense Fund, and Jessica Pierce of Black Youth Project 100. Vivian E. Hamilton of William & Mary Law School and Jamel K. Donnor of William & Mary's School of Education co-moderated the discussion.

Topics included policing and prison policies, affirmative action and higher education, the role of social media in fostering discussion and activism, and the potential for empirical data to help expose and correct racial bias in society.

Learn more about the panel here.