03 Oct

Speaking at the 2016 ASALH Conference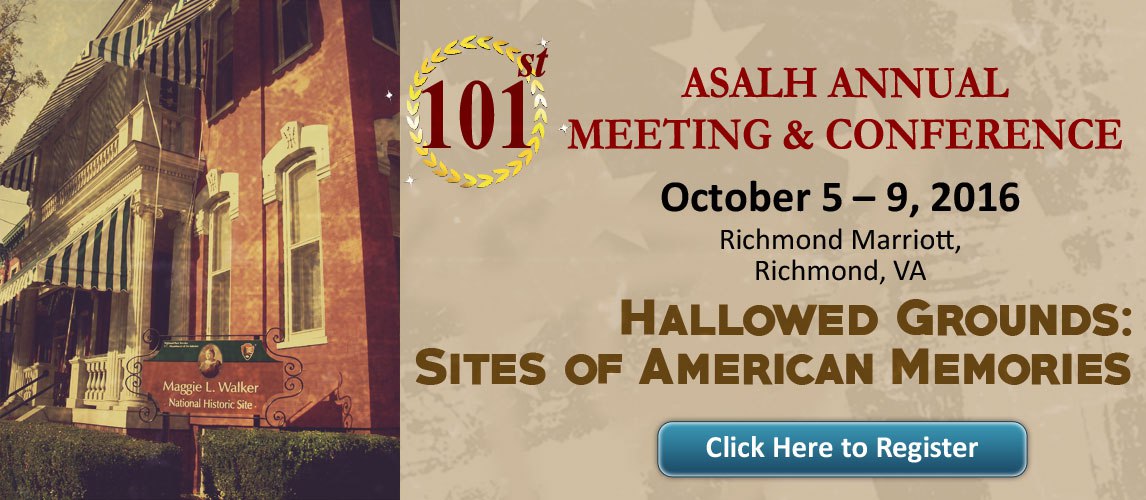 I am pleased to announce that I will present at the 101st annual ASALH (Association for the Study of African American Life and History) Conference & Meeting taking place in Richmond, VA from October 5-9, 2016, where I will have the opportunity to further discuss a paper I wrote titled: "The chancellors' response: Northern higher education and race in the 1960s."
The ASALH Annual Convention is an occasion to explore the history and culture of Africans and people of African descent. For nearly a century, the convention has brought together academics, community builders, business professionals, and others whose scholarly sessions, professional workshops, and other presentations have served to analyze and illuminate the contributions of people of African descent to the world.
In keeping with this year's theme – Hallowed Grounds: Sites of African American Memories – the sites that I focus on are college campuses outside of the South, and in particular how the academic leaders – the presidents and chancellors of the Universities – responded to key instances when the influence of the southern student civil rights reached campuses in the Midwest and Northeast.
I look forward to presenting, and I hope that some of you will be able to join me at the conference.
You can learn more about the conference here.