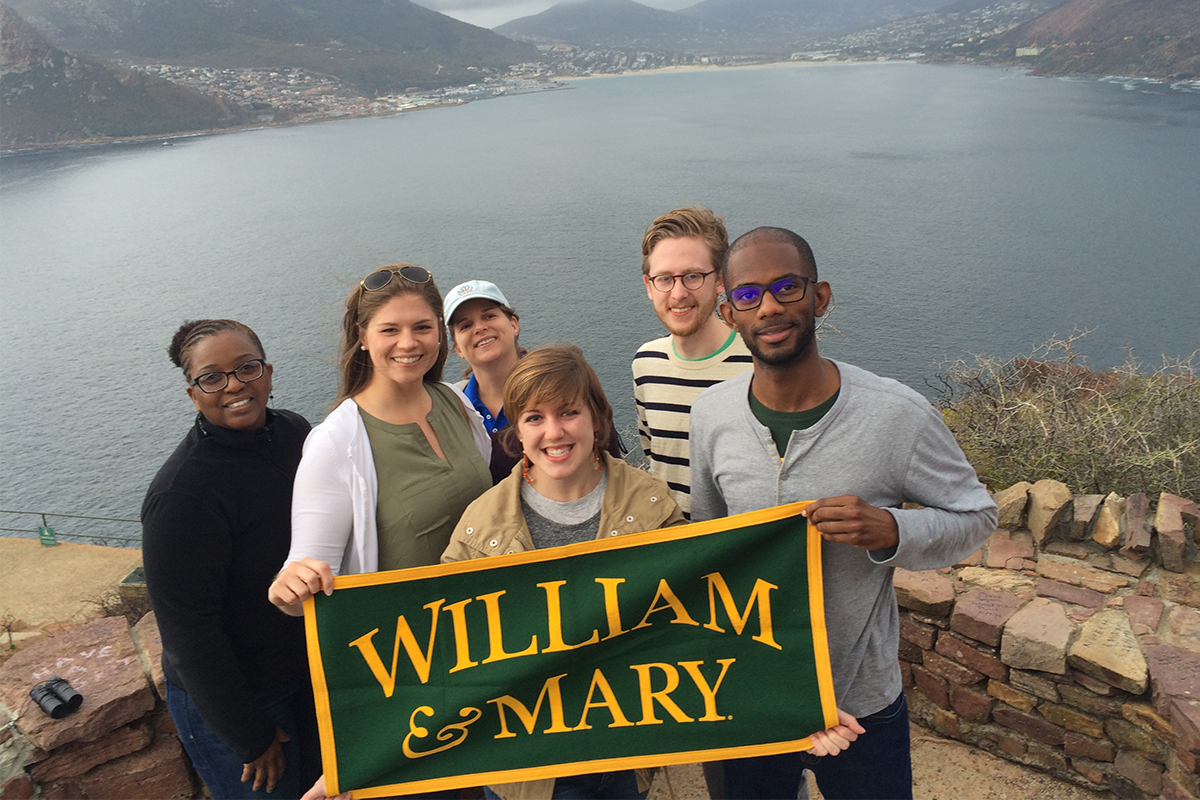 17 Jul

South Africa Trip Highlights Global Higher Education Issues

In 2015, I taught a global studies course that exposes future educators, scholars and counselors about what it means – in a global context – to be a leader in higher education. I previously led a research project about the faculty teaching practices in Canada, the U.S., and South Africa, so when W&M asked me to lead one of the global studies trips, I jumped at the chance to build upon our previous work and travel to South Africa.

I led a group of five students, over the course of two weeks, through visits to four universities in Cape Town and Stellenbosch.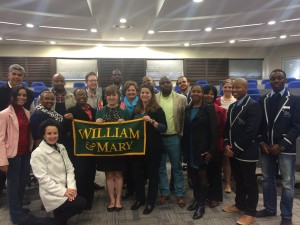 The experience provided all us with a tremendous opportunity to learn and enhance our collective perspective on higher education and the issues we face in America. On one hand, many of the issues we deal with are not unique to the U.S.; however, there are several areas in which the American higher education system is performing well, which could present opportunities for other countries to learn from us.
During our trip, we learned about the historical context of South African higher education by meeting with people across Cape Town, taking a city tour, and visiting sites including the chambers of parliament; Robben Island, where Nelson Mandela was held for 18 of the 27 total years he was a political prisoner. Our visit to Robben Island was led by a person who had previously been a political prisoner there. We also toured City Hall, where Mandela gave his first speech just hours after being released from prison in 1990.
We also visited four universities: University of the Western Cape, a public institution equivalent to what Americans would call a Historically Black College or University (HBCU); the University of Cape Town, a public research university with multiple international partnerships; Cape Peninsula University of Technology, a large, public university that was created about 10 years ago with the merging of two schools; and Stellenbosch University, a predominantly white, public, research university.
One important note is that students are playing a large role in shaping higher education in the country. Students are really pushing against what are institutional norms and saying, 'What are we going to do to change this? What are we going to do to be critical of ourselves?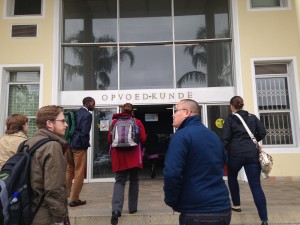 That was refreshing for us to see, and allowed us to reflect and say, 'Wow, things can move quicker than they usually do. All leadership doesn't have to come from top administration – president, provost down – it doesn't have to.'
All in all, it was a privilege to travel to South Africa to learn and it is even more refreshing to be able to share what we experienced with our community.
Get more details about our trip here.